Grande Finale

Rafał Blechacz, one of Deutsche Grammophon's best-selling young artists, will bring our Fifteenth Anniversary Season to an epic conclusion. There is no better day to spend a Mother's Day than to bring your Mother, family members and friends to enjoy this incredible artist who will be available after his concert to autograph CDs (available for purchase during the concert).

We have a special offer for you: You will get a 15% discount on every ticket, but if you buy two or more you will also get a free parking pass ($10 value) to the Chan Centre. Please call us 604.871.4450 or send us an email with your phone number, and we will return your call as soon as possible.

Almost eight years have passed since Blechacz's astonishing multi award winning success at the 2005 Chopin Competition in Warsaw. In this Newsletter, I included four links to interviews with Blechacz, but there are dozens of others that you can easily find on the Internet. What is unique about Blechacz that everybody wants to interview him? Many musicians of the new generation quickly peak and fade away as the enormous stress of the international concert business makes young talented musicians broken. Blechacz is certainly not affected by this syndrome. In spite of his international success, he has chosen to perform no more than 40 concerts per year, which resembles the career of his mentor, Krystian Zimmerman. He not only has time to think about music but he also finds time to study philosophy at the university in Poland, because, in his words "…I've always been interested in music philosophy, aesthetics, musicology, and I think it's a great help in interpretation and in finding a personal way in every piece that I play". It is really fascinating stuff to read his thoughts about music.

There will be a small ceremony before the concert. Henry Lee, the owner of Tom Lee Music, will receive an Award from the Polish Government for outstanding contributions to promote the music of Frederic Chopin. On this occasion, the Polish Consul General, Krzysztof Czapla, has invited the whole Diplomatic corps in Vancouver.

The 2013-2014 season

The 2013-2014 season includes Janne Mertanen, one of the best Chopin's interpreters, as well as Jean-Efflam Bavouzet, considered by many critics to be the best living Debussy and Ravel interpreter. The other two pianists are Russian: Sofya Gulyak and Olga Kern, who each made history as the first women to win The Leeds Piano Competition and the Van Cliburn Competition respectively. Our brochures will be ready before May 12th and we will post all the details on May 13 on our website. You will be able to buy your subscriptions the same way as in previous years, either by phone: 604.871.4450 or online at Tickets Tonight. You can also send us a cheque. Please note that we have three concerts at the Vancouver Playhouse and one at the Magee Theatre. The main reason of holding our concerts at the Playhouse is that we can apply for a Rental Theatre Grant that significantly reduces our cost of running concerts. On top of this, there is no doubt that this is the best venue for piano concerts in Vancouver. As after every concert, we invite everyone to join us for a reception.

................................................................................................................................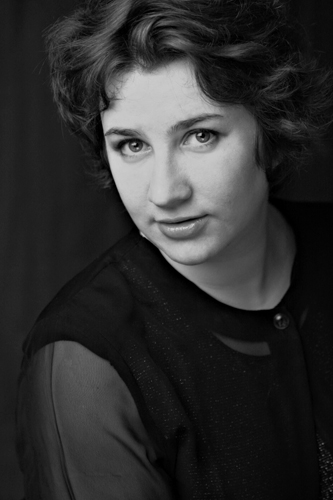 SOFYA GULYAK
Friday,
Oct 04, 2013 8:00 pm
Vancouver Playhouse
Medtner
Chopin
Rachmaninoff
Prokofiev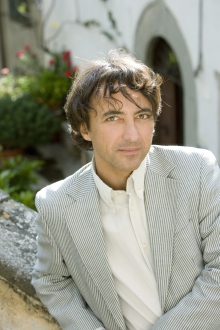 JEAN-EFFLAM BAVOUZET
Tuesday,
Nov 19, 2013 8:00 pm
Vancouver Playhouse
Beethoven
Bartok
Debussy
Ravel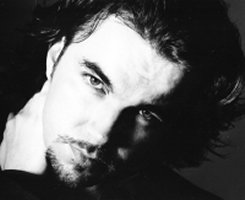 JANNE MERTANEN
Friday,
March 28, 2014 8:00 pm
Magee Theatre
Chopin
Sibelius

OLGA KERN
Wednesday,
April 30, 2014 at 8 pm
Vancouver Playhouse
Rachmaninoff
Alkan
Mussorgsky