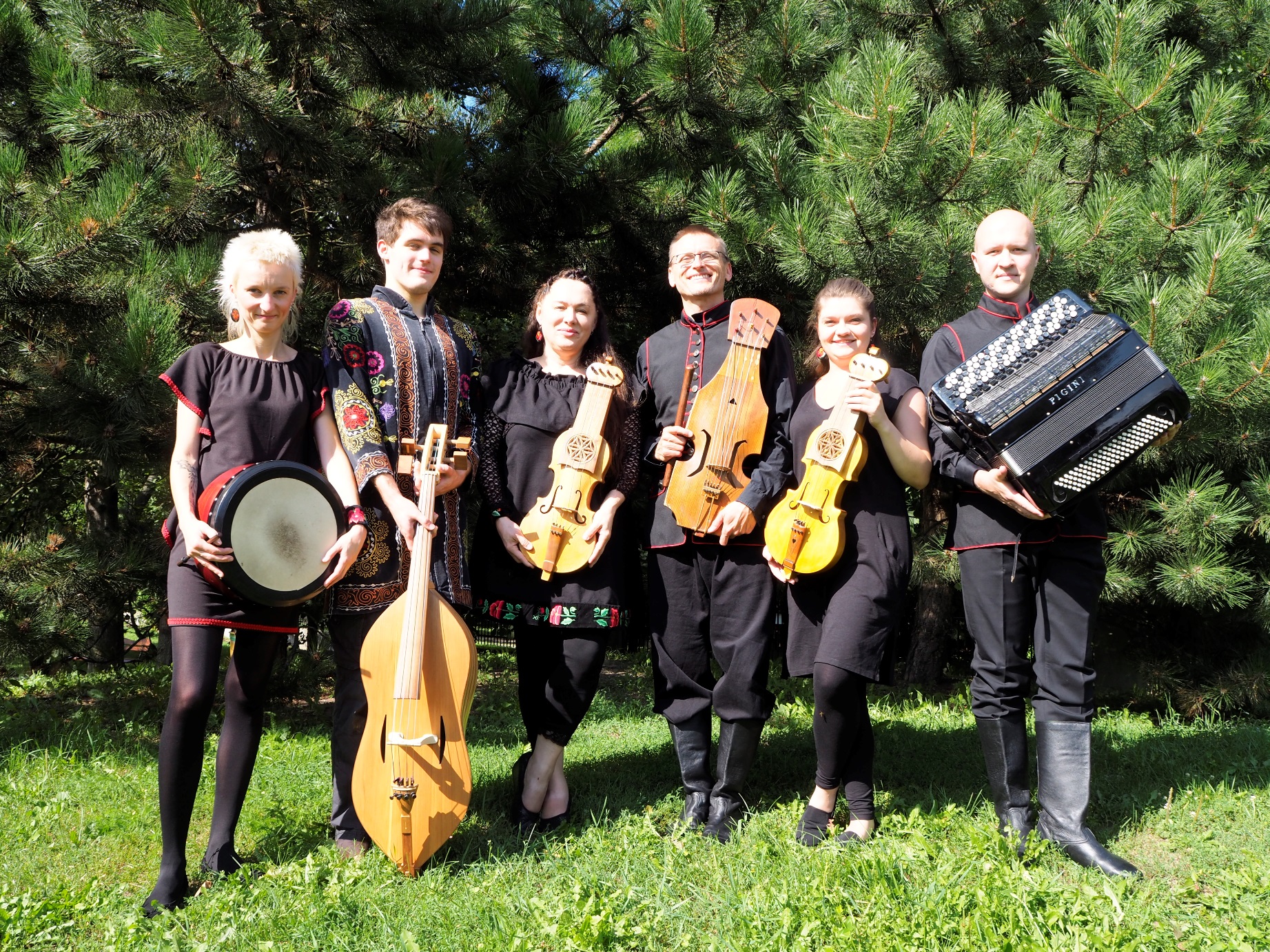 Special Event – Maria Pomianowska and her folk band
A Journey into Chopin's music inspiration
150 YEARS OF THE FOUNDING OF CANADA
25 YEARS OF POLISH CONSULATE IN VANCOUVER
Saturday, October 14, 2017 at 3:00 PM
Saturday, October 14, 2017 at 7:30 PM
Vancouver Playhouse( Click for directions )
Musicians (scroll down for artist bios)
Maria Pomianowska and her folk band
Maria Pomianowska – vocal, Bilgoray suka, Plock fiddle, arrangement
Pawel Betley – flutes, duduk
Aleksandra Kauf – vocal, Bilgoray suka
Hubert Giziewski – accordion
Patrycja Napierala – drums
Gwidon Cybulski – vocal, jaw harp, harmonica, didgeridoo, djembe, balafon
Polonez Dance group – choreography and dance Barbara Bartnik
Canada West Chamber Orchestra – Concertmaster Li-ling Liao
World Music Instrumentalists:
Amirhossein Eslami Mirabadi – Ney (Persian traditional flute)
Miryam Eslami Mirabadi – Persian tar
Curtis Andrew – African Drums
Kurai Blessing Mubaiwa – African Dance
Ivan Tucakov – Flamenco guitar
Sharon Zhang – Chinese yangqin
Jerry DesVoignes – Throat singer
Polish folk music is what captivated the imagination of the young Chopin and fired his creativity. Maria Pomianowska, along with her folk band, will recreate the music of the Polish countryside, playing on replicas of instruments from the Chopin era.
We hope to help music lovers, students, teachers and other performers obtain a unique interpretation of Chopin's music by demonstrating specific features and characteristics of music from the Polish countryside; music whose essence was absorbed by Chopin and integrated into his own compositions.
The concert will also feature Vancouver's Polonez Dance Group, performing some of the unique Polish dances that inspired the composer in many his works.
In the second half of this concert, the audience will be invited to embark on an imaginative musical journey. Maria Pomianowska and her folk band will be joined by a string orchestra and an array of world instrumentalists to explore the idea of how Chopin's music would influence musicians if he were living in present-day Paris. What types of music might he be listening to and what musical styles would have inspired his creativity? What kinds of instruments would capture his attention? Paris today is a place where cultures of the world meet and mingle, where one can encounter the music of Persia, India, Africa, Japan, China, South America and many others. This part of the performance will be a journey in space and time involving musicians and instruments from five continents.
Canada has always been a country of immigrants, a place that celebrates the diverse origins and cultures of all our citizens. Join us as The Vancouver Chopin Society celebrates the 150th anniversary of Canada.
If you don't like Classical music or Chopin in particular, this could just be the concert that changes your mind.
Programme
| | |
| --- | --- |
| | Source of Chopin's inspiration |
| Traditional Polish | Chorea Polonica |
| Traditional Polish | Polka |
| F. Chopin | Arrangement for piano and folk instruments |
| | Mazurka Op 68, No. 3 |
| | Mazurka Op 68, No. 2 |
| | Mazurka Op 56, No. 2 |
| Traditional Polish | From The Other Side Of The Lake |
| Traditional Polish | Pine |
| F. Chopin | Arrangement for piano and folk instruments |
| | Mazurka Op 33, No. 2 |
| | Mazurka Op 67, No. 3 |
| | Mazurka Op 67, No. 1 |
| Traditional Polish | Oberka and Polka |
Intermission
| | |
| --- | --- |
| | A musical journey of the imagination |
| | Chopin in Arabia (Song "Faded and Vanished" Op. 74, No. 13) |
| | Chopin in Bulgaria (Mazurka Op. 33, No. 2) |
| | Chopin in Andalusia (Waltz Op.64, No. 2) |
| | Chopin in China (Etude "Chanson de L'Adieu" Op.10, No 3) |
| | Chopin in Persia (Prelude Op.28, No 4) |
| | Chopin in Siberia (Rondo a la Krakowiak Op. 14) |
| | Chopin in Armenia ("Spring Song" Op. 74, No. 2) |
| | Chopin in Balkans ("Spring Song" Op. 74, No. 2) |
| | Chopin in Africa (Prelude "Raindrop" Op.28, No. 15) |
| Grande Finale | Chopin in Poland (Song "A Young Girl's Wish" Op. 74, No.1) |
A reception for all will follow the concert
Artist Biographies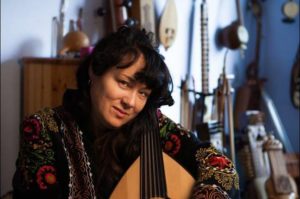 Maria Pomianowska is a professor at the Academy of Music in Cracow and artistic director of the Cross-Culture Warsaw Festival. She is an instrumentalist proficient on multiple instruments, vocalist, composer, as well as teacher. She has studied the unique techniques of playing Asian instruments, and has traveled to India, China, Korea, Mongolia, Japan and the Middle East.
Between years 1993-96 she conducted the Non-European Music Section at Chopin Academy of Music, along with giving courses at the Musicology Institute of Warsaw University. Her research work investigated the connections and differences between various musical systems. Comparative studies and multicultural experiences allowed her to undertake the highly difficult task of reconstructing and taking into consideration artistic as well as scientific values of two traditional Polish instruments that has been lost over time. She reconstructed these two forgotten instruments: the suka from Bilgoraj and a fiddle from Plock. In 1995 she established Zespol Polski and visited and performed in Japan, Taiwan, Czech Republic, Slovakia, Austria, Bulgaria, Germany, France, Spain, Siberia, Israel , UK, Africa.
In the years 1997-2002 she lived in Japan where she continued her musical career. In 2000, drawing from her rich Asian experiences and inspiration, she composed pieces commissioned by the celebrated cellist Yo-Yo Ma. She performed with Ma as well with other world-famous artists such as Boris Grebenshchikov, Gil Goldstein, Gonzalo Rubelcaba, Ian Gilan, Stanislaw Soyka and others. She has released over 20 albums, many of which have received international awards.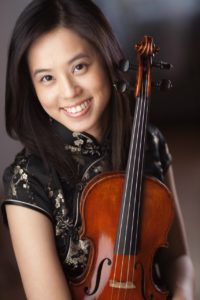 Ms. Liao has been an active free lance violinist since 2007.  Ms. Liao has been invited frequently to perform as a soloist and a chamber player in North America and Asia.  Since moving to the Northwest area, Ms. Liao has played with the Vancouver Symphony Orchestra (BC), the Tacoma Symphony Orchestra, Yakima Symphony Orchestra, and  is currently associate concertmaster of the Vancouver Island Symphony Orchestra.
Ms. Liao was a faculty at the Vancouver Academy of Music, and the Yakima Valley Community College.
Ms. Liao holds a doctorate degree in Violin Performance from the University of Maryland at College Park.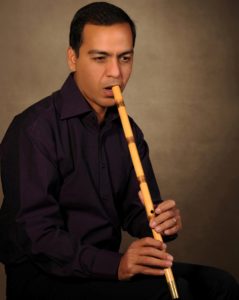 Amir Eslami was born in Iran and immigrated to Vancouver in 2015. He studied at the Tehran University of Art, receiving a BA in music in 1996 and a MA in music composition in 2002.  He later served as a faculty member at the University, including as Head of the Iranian Music Department and Dean of Administration for the Music Faculty.
Amir has won multiple Iranian and international prizes (Italy, Australia and Netherlands) in music composition. He has released four music albums as a composer and more than ten music albums as a Ney (Persian Traditional Flute) player. His pieces have been performed in Iran, Italy, Australia, the US, the Netherlands and Canada. Amir published "Montazem Al-Hokama's Radif" (The oldest Persian music repertoire) by Art University in Tehran in 2014. Also, the Ambleside Symphony Orchestra performed his latest composed piece "Azeri Dances" (for Tar solo and orchestra) on 30th April 2016 in Vancouver.
He recently established "Vancouver Iranian Choir" with a group of musicians in North Vancouver to perform choral pieces by Iranian composers. The newest album "Of String's Songs and Reed's Cry" is published in Vancouver by Rumi Records. The latest album which would be published in the spring of 2017 by Rumi Records is "Dami Ba Pir-e Balkh". He is the ney player and one of the composers in "Vashan" ensemble in Vancouver now. Also, Amir established "Hazar Ava" ensemble and Vancouver Iranian Choir (Vanchoir) in Vancouver in 2016.
Born in Tabriz, Iran, Miryam Eslami received her musical education at Tehran University, receiving her B.A. in music in 2005. Other than being a expert tar and setar player and teacher, Eslami also completed training in the teaching of music to children, and had completed a course in elemental music and dance pedagogy from Salzburg's famed Mozarteum. She had also established and led a Moqam music ensemble.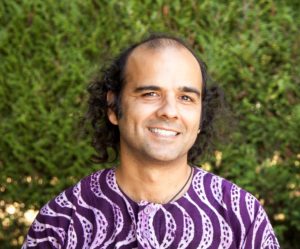 Curtis Andrews is a percussionist/composer/teacher with a global reputation.
A recognized player of most styles of music (African, jazz, Indian, country, rock, funk, reggae, free improv) he performs and records with a wide variety of groups and artists. His studies have taken him to the villages and metropolises of Ghana, India, South Africa and Zimbabwe, and he has developed a deep knowledge of the history/performance of music from these areas. A leader in his field, he released his first album of original music entitled "The Offering of Curtis Andrews".
This album gained him two awards from MusicNL (music association of Newfoundland & Labrador) including 2009 "Male Artist of the Year" and "Instrumental Album of the Year".
In late 2009 he was also awarded the Atlantis Music Prize which recognizes the best album of the year in NL, judged solely on artistic merit regardless of record sales or genre.
Also nominated for "Jazz Recording of the Year" at the 2009 ECMA Awards (East Coast Music Association Awards).
He now lives in Vancouver, BC and leads his own world jazz ensemble, plays Zimbabwean, South Indian, Ghanaian music a varied crew of musicians.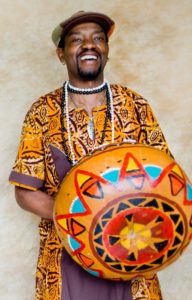 Kurai Blessing Mubaiwa was born in 1976 in the village of Mutimbanyoka, in Murewa district, Zimbabwe. With an exceptional interest as a young child he began playing mbira at the age of six. This keen learner watched while his father, uncles and other village elders played mbira in traditional ceremonies and soon he began his journey as a young child singing, dancing, playing mbira and drums in traditional ceremonies and other village gatherings.
In 1998 Kurai toured West Africa and Europe with Chiwoniso Maraire and opened for Cesaria Evora. In 2000 he joined Theatre Talipot in Reunion Island performing in the production, Passage, which also toured South Africa, France and Scotland.
Kurai immigrated to Vancouver in 2002 where he began his Canadian musical journey. Here he began teaching at the Britannia World Music Program facilitating and instructing children, youth and adults marimba classes until 2010. He continues to facilitate and instruct marimba, singing, mbira and drumming workshops across Vancouver, Vancouver Island, Gulf Islands, Canada, North America and Europe.
Kurai also continues to perform as the lead musician with the group ZimbaMoto and Zhambai Trio.  As a solo act, Kurai also tours the world performing and teaching, singing, marimba and mbira at festivals as WOMAD, ZimFest and Montreal Jazz Festival.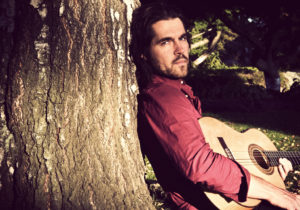 Of Serbo-Croatian descent, Ivan Tucakov was born in Belgrade, Serbia. He spent the first eight years of his childhood in the plains of central Turkey after which he returned to Serbia, a crossroads of Eastern and Western Cultures. Throughout the years, Ivan has traveled extensively in pursuit of artistic inspiration. Since moving to Vancouver and finishing his computer science and physics honors program at University of British Columbia, he formed the Tambura Rasa collective with the aim of expanding the boundaries of world-fusion music.
As a writer and a composer, Ivan's artistic inclinations have taken him into various directions: releasing seven collections of original compositions under the world fusion act Tambura Rasa and two albums with pianist Oriana White called "Vino & Forte", with influences that span from Indian classical to Turkish, Balkan, Flamenco and Classical music. He produced electronic mixes, some of which were released on the European "Cafe del Mar" lounge compilations. In 2013, Toronto based radio station Jazz FM interviewed Ivan for a special edition documentary series called "Identities". Besides the core Tambura Rasa ensemble, Tucakov collaborates with string quartets, flamenco dance troupes, classical pianists and a variety of other guest artists during his live shows.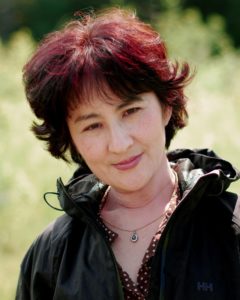 Music has always been a large part of Sharon Zhang's life.  She started learning to play the yangqin at an early age.  She has had formal training in music education, and has both taught and played music professionally.  Playing as professional musician has given her the highest level of standards.
In 1977, she began her university education majoring in professional yangqin.   During her studies, she appeared in many professional performances and received creative music awards. She also participated in numerous major performances and film / television music recording.
After graduation, she remained in the university as an instructor.  Later on she was admitted to Tianjin Conservatory of Music with distinction, and worked under the tutelage of the prominent yangqin master, Prof. Zheng Baoheng. At Zheng's yangqin work concert in Beijing, Sharon performed "Jiang Nan Hao", greatly impressing the audience.
Since moving to Canada, she has continued to develop the art of yangqin. She has also been active in the Chinese Music scene and is keen to share her skills and interests with others.  Her musical style has been described as unique, elegant and warm. Zhang helped to set-up the Chinese Music Center in the Confucius Institute in Edmonton. She has been a frequent assisting examiner for the Central Conservatory of Music of China. She currently teaches at the VSO School of Music.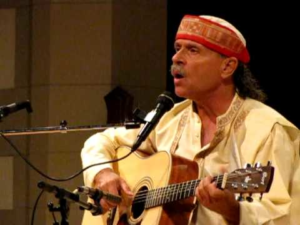 Jerry DesVoigne is a Singer, Composer, Performer and Teacher who is dedicated to building a community through sound and voice.
Possessing an extensive background in ancient singing styles and contemporary music, he has performed and composed music in many genres, including: Rock, Country, Jazz, Jazz Fusion, Progressive Rock, Gospel, R&B, Musicals, Latin and World Beat. Jerry enjoys composing songs in different languages and using vocables, or non-language sounds. With over 20 years of experience leading thousands of people in Kirtan (the devotional singing of sacred sounds), Jerry can guide you to the wisdom and transformational power of your voice.
In 1988, Jerry suffered a brain injury in a pedestrian accident causing him to lose many of his innate singing and musical abilities. The injury shattered his entire sense of self and created gaps in his memory and cognitive thinking processes. As a part of his healing journey, Jerry discovered techniques of Harmonic Overtone Singing, where the voice creates three or more sounds simultaneously. These techniques are known for their profound healing effects in many spiritual traditions such as Tibetan Buddhism and by the Shamans of Tuva.
Singing or listening to the overtones creates new neuro-pathways, much like building a bridge to your memories and abilities. These sounds are pure and beautiful stemming from the ancient sounds that were first uttered by mankind. Jerry has received many testimonials of how his recorded or live sounds have removed headaches, eased physical trauma, helped learning disabilities, released stress and tension and opened people's hearts in profound ways.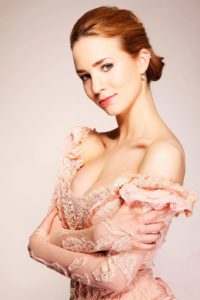 The name of The Polonez Dance Group, has its roots in a peasant walking dance  which, through evolution and transformation is now recognized as one of Poland's National dances. The current group has been in existence for the past 25 years and has between 10-12 dedicated members. The dance choreographer is Barbara Bartnik, who has taken part in many Polish and international ballet competitions earning numerous awards and honors. Since 2005, she danced in the entire repertoire of the Polish National Ballet, including Lilac Fairy in Grigorovich's "Sleeping Beauty", and the Winter Fairy in Ashton's "Cinderella".
She moved to Canada and settled in Vancouver in 2016.
Supported by: