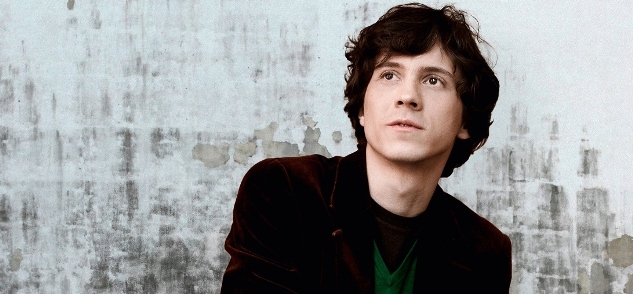 RAFAL BLECHACZ
Artist's website

"…One of the most finely honed pianists of his generation, his playing is full of flair and charm and sparkles with wit and character. He conveys both serious intent and huge enjoyment, giving the music shape and driving momentum. Do hear him."– BBC Music Magazine
We still remember Polish pianist, Blechacz's unforgettable performances in Vancouver in 2008, 2013, and 2017. He is truly a charismatic pianist and recognized as his generation's greatest performer of Chopin's works.
In October 2005, uncontested, Rafał Blechacz won all prizes of the prestigious 15th Frédéric Chopin International Piano Competition. The young Polish pianist has since established himself firmly on the international concert scene, and is celebrated by both the audience and the press worldwide for his profound and virtuosic interpretations.
In January 2014 he won the prestigious Gilmore Artist Award, one of the most prestigious music awards in the world, awarded every four years to a distinguished, extraordinary concert pianist, regardless of age or nationality.
Rafał Blechacz is an exclusive recording artist of Deutsche Grammophon. His debut CD of Chopin Préludes won the Platinum Record status in his native Poland, as well as a German Echo Klassik and French Diapason d'Or award. His CD of both Chopin concerti with the Royal Concertgebouw Orchestra under the baton of Jerzy Semkow was awarded the 'Preis der Deutschen Schallplattenkritik'. In 2012, his recording of works by Debussy and Szymanowski was released and awarded 'Recording of the Month' by the Gramophone magazine and 'Solo Recording of the Year' by Echo Klassik. These were followed by the acclaimed release of his fifth album of Chopin Polonaises in 2013, and the most recent solo CD of works by J. S. Bach released in 2017 along with his duo recording with Bomsori Kim.
BACH: Partita No. 2 in c minor, BWV. 826
Sinfonia
Allemande
Courante
Sarabande
Rondeaux
Capriccio
BEETHOVEN Sonata No. 5 in c minor, Op. 10, No. 1
Allegro molto
Adagio molto
Finale, Prestissimo
BEETHOVEN 32 Variations in c minor WoO. 80
INTERMISSION
FRANCK: Prelude, Fugue and Variation in b minor Op. 18
CHOPIN: Sonata No. 3 in B minor, Op. 58
Allegro maestoso
Scherzo: Molto vivace
Largo
Finale: Presto non tanto
Of Bach's many suites for the keyboard, the partitas remain the ones with the most felicitous keyboard writing. Of the six partitas, two are in the minor key. It opens with the high drama and solemnity of a slow introduction, moving on to an andante with beautiful flowing movement, and ending with an energetic two-part fugue. Unlike most of Bach's suites, this particular one does not end with the customary gigue, but with a highly energetic and humourous Capriccio. This partita remains one of Bach's most popular pieces with pianists and listeners.
The recital continues with two of Beethoven's works in C minor, his key of "fate" and high drama. Although less well known than the famous Pathetique sonata, the Sonata in C minor, Op. 10, No. 1 is nevertheless a memorable work, from its highly dramatic opening of the 1st movement, to the glorious slow movement, with a tremendous sense of stillness, to the closing movement that is filled with bravura and character. Throughout his life, Beethoven was writing variations. In the 32 Variations in C minor, the composer explores and exploits every aspect of the original theme with thirty-two short but striking variations.
Franck was a great organist, and the Prelude, Fugue and Variation was one of six pieces he composed between 1859 and 1862, an outgrowth of his improvisations after church services. It is a beautiful work with a gently melancholic opening prelude, a three-part fugue, and the variation, which is a reworking of the prelude with a more active accompaniment.
Chopin's Sonata No. 3 in B minor is a miraculous work, not only in its construction, but in the absolute wealth of beautiful melodies that fill its pages. The work has had many distinguished proponents past and present, including Glenn Gould. We are certain that Rafal Blechacz's interpretation will be one that you would not want to miss.
"…One of the most finely honed pianists of his generation, his playing is full of flair and charm and sparkles with wit and character. He conveys both serious intent and huge enjoyment, giving the music shape and driving momentum. Do hear him."– BBC Music Magazine
Delectable Daniel's Chocolates will be served after the concert
Supported by: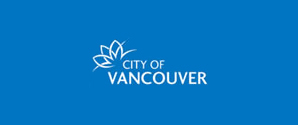 2021-2022 SEASON
THE BEST DEAL FOR GREAT MUSIC IN VANCOUVER!
Subscribers save 25% on single ticket prices!
SINGLE TICKETS!
Seniors, students and BCRMTA members enjoy a 25% discount!
Youths Grades 1 through 12 pay only $15 per ticket!
Under 35? Tickets are only $20