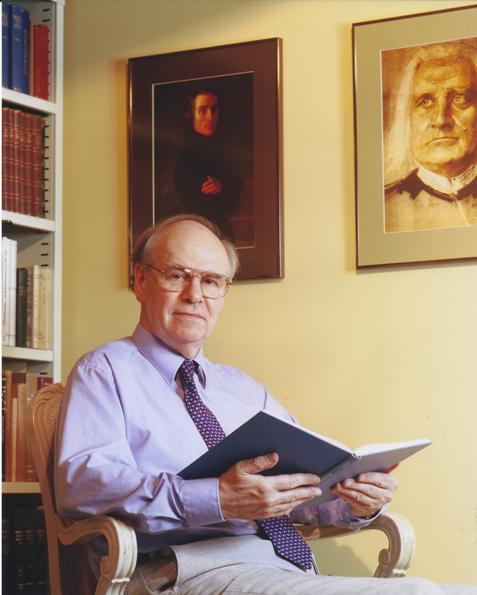 Photo credit: Tom Horbett
Chopin: the Raphael of the Keyboard, a pre-concert lecture by Alan Walker
(The lecture is exclusively for ticket holders to Kate Liu's concert.
Space limited; please call 604.871.4450 to register or email to us.)
Sunday, May 19, 2019 @ 1:15 pm
Vancouver Playhouse Salon
Alan Walker was born in Scunthorpe, Lincolnshire. He received an LGSM certificate in 1949, ARCM in 1950, a Bachelor of Music from University of Durham in 1956, and a Doctor of Music in 1965. Between 1957 and 1960 he studied privately with Hans Keller, an association which he has always acknowledged as formative. These lessons were resumed, albeit irregularly, once Walker joined Keller at the BBC in 1961.
From 1958-61 Walker lectured at the Guildhall School of Music, having studied piano there with Alfred Nieman, noted for teaching improvisational techniques. He also taught at the University of London from 1954 to 1960. Walker worked at the BBC Radio Music Division as a producer between 1961 and 1971. Seeking to return to his "first love", teaching, he gave up radio production and took an appointment as Professor of Music at McMaster University in Hamilton, Ontario, where he chaired the Department of Music from 1971 to 1980, and from 1989 to 1995. In 1981, he was responsible for the establishment at McMaster of the first graduate program in music criticism in Canada. Since 1995, he has been Professor Emeritus at McMaster. From 1984 to 1987, he was a Distinguished Visiting Professor of Music at City University in London.
His three-volume biography of Franz Liszt, which took him 25 years to complete, has been very influential. Common adjectives attached to the work include "monumental" and "magisterial", and it is said to have "unearthed much new material and provided a strong stimulus for further research".
The first volume won the James Tait Black Memorial Prize in biography for 1983[9] and best book on music from the Yorkshire Post Newspapers in 1984. The three-book series was given the Royal Philharmonic Society Book Award in 1998.
Walker has also written substantially about Robert Schumann and Frédéric Chopin, and continues to lecture in Canada, the US, and UK on all three musicians.
Walker lives in Ancaster, Ontario.

Alan Walker's 700 plus-page book, Fryderyk Chopin – A Life and Times, is causing major international ripples and sets a new standard for biography, research and the way we think about Fryderyk Chopin, Jeff Mahoney writes. Click here to read his review.