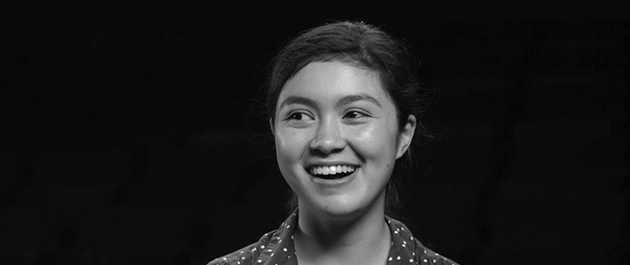 AVERY GAGLIANO
CANCELLED DUE TO COVID-19)
Sunday, September 15, 2020 @ 3:00 pm
Vancouver Academy of Music
1270 Chestnut Street, Vancouver
AVERY GAGLIANO
Debut Recital by Winner of the National Chopin Competition (Miami) 2020
The National Chopin Piano Competition of the United States is a highly prestigious competition that is held in Miami every five years. The competition not only offers performance opportunities and financial support to young American pianists, but prize winners from this competition would be eligible to take part in the 18th International Fryderyk Chopin Piano Competition in Warsaw. Past winners include many of today's leading pianists, including Kevin Kenner, Jon Nakamatsu, Andrew Tyson, and Eric Lu, to name just a few.
This year, we will present 18-year-old Avery Gagliano, gold medalist as well as winner of the prize for best concerto performance. A student at the Curtis Institute of Music under Gary Graffman and Jonathan Biss, she made her concerto debut and her Weill Recital Hall (Carnegie Hall) debut at the age of nine, and has already performed at some of the most prestigious festivals and concert venues, including the Verbier Festival and the Stern Auditorium at Carnegie Hall.
This concert is not part of the regular subscription series.
All Chopin programme – TBA
Supported by:

2020-2021 SEASON
THE BEST DEAL FOR GREAT MUSIC IN VANCOUVER!
Subscribers save 25% on single ticket prices!
SINGLE TICKETS!
Seniors, students and BCRMTA members enjoy a 25% discount!
Youths Grades 1 through 12 pay only $15 per ticket!
Under 35? Tickets are only $20

2-23 October 2021 – The Eighteenth International Fryderyk Chopin Piano Competition in Warsaw