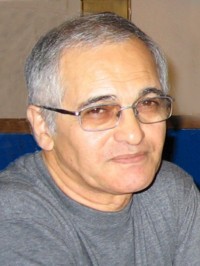 Chopin's Piano – Once and Today
A pre-concert lecture by Benjamin Vogel
(The lecture is exclusively for ticket holders to Tomasz Ritter's concert.
Space limited; please call 604.871.4450 to register or email to us.)
Monday, March 23, 2020 @ 5:30 pm
Vancouver Playhouse Salon
In his lecture, Professor Vogel will share his thoughts on idea of recreating the authentic sounds of Chopin music from his time. This is a very special opportunity to hear the thoughts of one of today's most eminent music scholars.
Born 1945 Benjamin Vogel holds a doctorate in musicology from the Institute of Musicology, Warsaw University (1977), where he served as associate professor for a number of years. In 1997, he became a faculty member at Lund University, Sweden, and since 2003 he was on the faculty of Szczecin University, Poland, retiring in 2011. He had held positions of research associate at Indiana University and research fellow at the Institute for Advanced Studies in the Humanities at Edinburgh University. For many years he specialized in researching the history of the musical instrument industry, publishing many articles on that subjects in Polish, Swedish, German, American and British music journals (e.g. Journal of the American Music Instrument Society and The Galpin Society Journal), as well as in publications such as The Grove Dictionary of Musical Instruments, Encyclopedia of Keyboards Instruments. The Piano, Die Musik in Geschichte und Gegenwart. Professor Vogel is the author of six books on Polish musical instruments. He is a member of American Musical Instruments Society, Swedish Society of Musicology, and Polish Composers' Union, among others.
Organized in collaboration with the Adam Mickiewicz Institute.