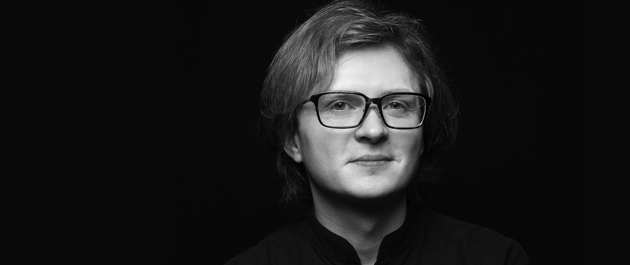 DMITRY ABLOGIN and DIDEROT QUARTET
CANCELLED DUE TO COVID-19
Co-presentation with Early Music Vancouver
Sunday, May 23, 2021 @ 3:00 pm
Chan Centre( Click for directions )
6265 Crescent Road, University of British Columbia
DMITRY ABLOGIN
Artist's website

"Incredibly musical and sensitive yet at the same time transparent and precise."– Piotr Anderszewski
Together with Early Music Vancouver, we bring you this spectacular concert featuring the young keyboard artist Dmitry Ablogin, playing both Chopin piano concerti in Chopin's own arrangement for chamber group. Joining him will be the Diderot String Quartet, an ensemble that explores the quartet repertoire on period instruments.
This concert not only marks the Vancouver debut of Ablogin, but will feature, for the first time, Early Music Vancouver's newly-acquired copy of Conrad Graf's 1819 fortepiano, built by master fortepiano builder Paul McNulty.
According to master pianist Piotr Anderszewski, Ablogin is one of the few pianists "to have a real, authentic voice in music making." Anderszewski went on to praise Ablogin as being "incredibly musical and sensitive yet at the same time transparent and precise."
A prize-winner at the 1st International Chopin Competition for Period Instruments, Ablogin's playing caused a sensation, and earned him the love of the Polish audience as well as admiration of the jury members. Since then, he has performed in international music festivals, including the prestigious "Chopin and His Europe" Festival in Warsaw.
Surely a concert not to be missed!
CHOPIN: Piano Concerto No. 1 in E minor, Op. 11
INTERMISSION
CHOPIN: Piano Concerto No. 2 in F minor, Op. 21
"Incredibly musical and sensitive yet at the same time transparent and precise."– Piotr Anderszewski
"Dmitry Ablogin. A free master…Exquisite taste, extraordinary technical ease, breathtaking inspiration. His interpretation of Mozart, Mendelssohn and Chopin is magnificent." – Yury Danilin
Supported by:

2020-2021 SEASON
THE BEST DEAL FOR GREAT MUSIC IN VANCOUVER!
Subscribers save 25% on single ticket prices!
SINGLE TICKETS!
Seniors, students and BCRMTA members enjoy a 25% discount!
Youths Grades 1 through 12 pay only $15 per ticket!
Under 35? Tickets are only $20

2-23 October 2021 – The Eighteenth International Fryderyk Chopin Piano Competition in Warsaw