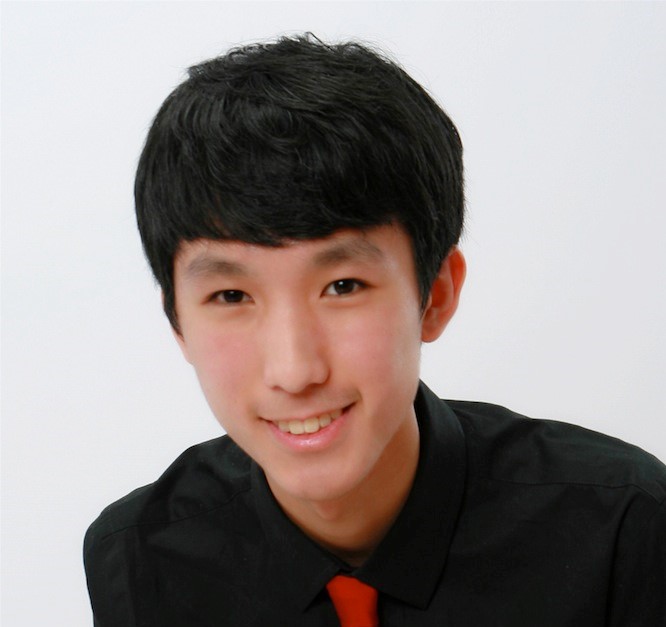 SPECIAL EVENT – Eric Lu
Tuesday, September 1, 2015 at 7:30 PM
The Vancouver Academy of Music
Eric Lu has just performed Chopin's 24 Preludes at the oldest Chopin Festival in the world in Duszniki-Zdroj in August, 2015. According to Michael Moran, who writes from this festival every year, it was a breathtaking performance. You can read a full review here: Eric Lu in Duszniki-Zdroj
Eric Lu, born in 1997, has already established himself as one of the finest pianists of the younger generation. In 2013, at the age of 15, he was admitted into the Curtis Institute of Music in Philadelphia, where he currently studies. Eric has received top prizes at a number of major international competitions. Most recently, he was just awarded the first prize and concerto prize at the 9th National Chopin Competition in Miami. In August of 2014, he received the 1st prize at the 9th Moscow International Chopin Competition for Young Pianists. In 2013, Eric triumphed at the Minnesota International e-Piano Junior Competition, receiving the 1st Prize, along with the special Schubert Prize. The competition concluded with a final round performance with the Minnesota Orchestra. Moreover, in 2010, Eric won the 1st Prize of the prestigious 12th Ettlingen International Piano Competition in Germany, where he was praised for a musical understand far beyond his years. Other awards include the special prize chosen by the public at the 2011 Junior Academy Eppan in Italy.
Eric has performed in venues across the world. In Germany, he has performed in the Asamsaal castle, as well as the Stadthalle Ettlingen. In Italy, he has performed at the Raiffeisen Forum Lanserhaus. Most recently, he performed in several locations in China. In the summer of 2012, Eric won the concerto competition at the Foundation for Chinese Performing Arts' summer festival at Walnut Hill. He performed Mozart's Piano Concerto No. 21 with the Longwood Symphony at Boston's John Hancock Hall. Other venues include performances at Boston's Jordan Hall, Philadelphia's Field Concert Hall, Minneapolis's Ted Mann Concert Hall, Birmingham's Alys Stephens Performing Arts Center, among others. Eric has collaborated with the Minnesota Orchestra, the Chopin Foundation Orchestra, The State Youth Orchestra of Armenia, Wellesley Symphony, the Longwood Symphony, and the Boston Civic Symphony.
Eric Lu started studying the piano at the age of 6 with Mrs. Dorothy Shi. While at the New England Conservatory Preparatory School, he studied piano with Alexander Korsantia, and Mr. A. Ramon Rivera. Eric currently studies at Curtis with Jonathan Biss and Robert McDonald, and he is also a student of the renowned pianist Dang Thai Son. Additionally, Eric is a great admirer of the Russian pianist Grigory Sokolov, whom he considers to be among the greatest pianists of all time.
Programme
| | |
| --- | --- |
| CHOPIN | Barcarolle, Op. 60 |
| CHOPIN | Mazurkas, Op. 59 |
| CHOPIN | Waltz, Op. 42 |
| CHOPIN | Ballade No. 4, Op. 52 |
 Intermission
| | |
| --- | --- |
| CHOPIN | Nocturne, Op. 27, No.2 |
| CHOPIN | 24 Preludes, Op. 28 |
A reception for all will follow the concert