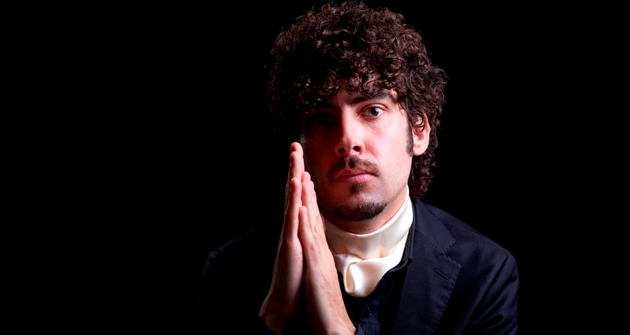 Federico Colli(
SOLD OUT

)

Sunday, November 21, 2021 at 3 PM
Vancouver Playhouse( Click for directions )
600 Hamilton St, Vancouver

Please click here to read notes for this event. There will be no printed programs at the venue.

For this concert we will only sell 50% of the theatre's capacity.
Proof of vaccination and a piece of valid government photo ID will be required to access the venue.
Please read the safety plan for this event.

If you are purchasing a single ticket, please help us by not choosing a seat that is part of a block of three or four seats. Once you pick a single seat from these blocks, we will no longer be able to sell the rest of the seats in that block.
Federico Colli
Artist's website

"Colli's recent London performance of Rachmaninov's Concerto No. 3 suggested a maverick genius."-International Piano 2018

Praised by The Daily Telegraph for "his beautifully light touch and lyrical grace" and called by Gramophone "one of the more original thinkers of his generation", Federico Colli has been rapidly gaining worldwide recognition for his compelling, unconventional interpretations and clarity of sound. The remarkable originality and highly imaginative, philosophical approach to music-making have distinguished Federico's performances and recordings as miraculous and multidimensional. Federico's first release of Sonatas by Domenico Scarlatti, recorded on Chandos Records for whom he is an exclusive recording artist, was awarded "Recording of the Year" by Presto Classical. The second volume of Scarlatti's Sonatas was named "Recording of the Month" by both BBC Music Magazine and International Piano Magazine and it has been chosen by BBC Music Magazine as one of the best classical albums released in 2020.
Following his early successes including the Gold Medal at the 2012 Leeds International Piano Competition, the International Piano magazine selected him as one of the "30 pianists under 30 who are likely to dominate the world stage in years to come". Henceforth, Federico went on to perform with renowned orchestras including the Mariinsky Orchestra and St Petersburg Philharmonic, Philharmonia Orchestra, Royal Philharmonic, BBC Symphony and BBC Philharmonic, Royal Liverpool Philharmonic, Royal Stockholm Philharmonic, Accademia Nazionale di Santa Cecilia, RAI Symphony Orchestra, and Orchestre national d'Île-de-France. He has also worked with esteemed conductors including Valery Gergiev, Vladimir Ashkenazy, Yuri Temirkanov, Juraj Valčuha, Ion Marin, Thomas Søndergård, Ed Spanjaard, Vasily Petrenko, Sir Mark Elder, Dennis Russel Davies and Sakari Oramo.
One of the most prolific and intriguing recitalists, Federico showcased his mastery in some of the world's most famous halls such as Vienna Musikverein and Konzerthaus, Berlin Konzerthaus, Munich Herkulessaal, Leipzig Gewandhaus, Amsterdam Royal Concertgebouw, London Royal Albert Hall and Royal Festival Hall, Prague Rudolfinum, Paris Philharmonie, Rome Auditorium Parco della Musica, Tokyo Nikkei Hall, Hong Kong City Hall, Seoul Kumho Art Hall, New York Lincoln Centre and Chicago Bennet Gordon Hall. He has appeared in festivals such as Klavier Festival Ruhr in Dortmund, Dvorak International Festival in Prague, Chopin and his Europe International Festival in Warsaw, Lucerne Festival, and Ravinia Festival in Chicago.
Federico's concerts in 21/22 season include Grieg Piano Concerto with the St Petersburg Philharmonic Orchestra, Bartok Piano Concerto no. 3 with Orchestra di Padova e del Veneto, Mozart Piano Concerto K488 with the Orchestra Sinfonica Siciliana, Beethoven Piano Concerto no. 4 with the Orchestra Sinfonica Nazionale della RAI and Shostakovich Piano Concerto no. 2 with The Sichuan Orchestra of China. Recital appearances this season include the Elbphilharmonie in Hamburg, Stockholm Konzerthuset, Vienna Ehrbar Saal for the Bechstein Piano Series, Leeds Town Hall, a recital tour in North America (San Francisco's Herbst Theatre, Gilmore Rising Stars Series and Vancouver Chopin Society), and a duo recital with violinist Josef Špaček at the Prague Rudolfinum.
In addition to live performances, Federico maintains busy recording schedule. His future releases projects on Chandos include a Russian project focused on Shostakovich and Prokofiev, as well as spread over five years a multi album Mozart project with solo and chamber music repertory. Out of his love for the music of Mozart, during the pandemic Federico created an educational series of short videos for his YouTube channel designed to re-discover Mozart's Fantasy in C minor K475 and place Mozart's musical ideas in a historical and cultural context. Inspired by the mystery surrounding the genesis of the piece, Federico created an invigorating story based on his deep-dive research into Mozart's biographies, letters and XVIII century history and culture.
Born in Brescia in 1988, he has been studying at the Milan Conservatory, Imola International Piano Academy and Salzburg Mozarteum, under the guidance of Sergio Marengoni, Konstantin Bogino, Boris Petrushansky and Pavel Gililov.
SCARLATTI: 7 Sonatas
K19 in f minor
K63 in g major
K144 in g major
K430 in d major
K32 in d minor
K431 in g major
K1 in d minor
MOZART: Sonata K333
Allegro
Andante cantabile
Allegretto grazioso
INTERMISSION
SCHUBERT: Fantasy in F minor (transcribed for solo piano by Maria Gringber)
Allegro molto moderato
Largo
Scherzo. Allegro vivace
Finale. Allegro molto moderato
BACH-BUSONI: Chaconne from Partita No. 2 in D minor
Of Scarlatti's 555 sonatas, no two are alike. They range from the pastorale and contemplative to the wildly exciting. It is music that is highly descriptive, but without being programmatic. Although written for the harpsichord, these miniature masterworks transfer remarkably well to the modern piano, its wide palette of colours shining even more brightly and vividly when played by a musician like Colli.
Although written for the solo piano, Mozart's Sonata in B-flat shows the influence of the composer's concerto writing, as there is much interplay between the "solo" piano writing and the contrasting, more orchestral texture in the 1st movement. Even more remarkably, toward the end of the last movement, the composer pauses the music, and gives the soloist the spotlight with a cadenza. before the "orchestra" returns to finish the work with a flourish.
Originally written for piano, four hands, Schubert's Fantasy in F minor is, without a doubt, an ingenious piece of chamber music writing. Beginning and ending with one of Schubert's most haunting melodies, the fantasy takes listeners through a musical journey of many shifting moods and colours. This recital will give us a rare opportunity to hear this work transcribed for a single pianist.
Busoni wrote so many transcriptions of works by J. S. Bach that he was once introduced at a party as "Mr. Bach-Busoni". His transcription of Bach's monumental Chaconne for solo violin transforms the austere colours of the original into a highly dramatic and romantic masterpiece of piano writing.
"Colli's recent London performance of Rachmaninov's Concerto No. 3 suggested a maverick genius."-International Piano 2018
La Scena Musica writes, "Scarlatti hasn't been this much fun since Horowitz left it off his encores list."
Supported by: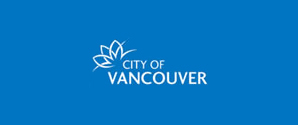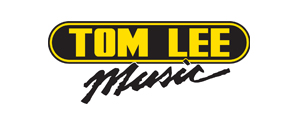 2021-2022 SEASON
THE BEST DEAL FOR GREAT MUSIC IN VANCOUVER!
Subscribers save 25% on single ticket prices!
SINGLE TICKETS!
Seniors, students and BCRMTA members enjoy a 25% discount!
Youths Grades 1 through 12 pay only $15 per ticket!
Under 35? Tickets are only $20