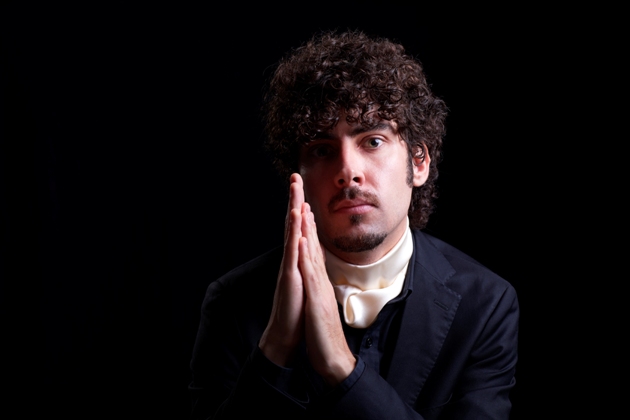 Federico Colli
Artist's website
"Colli's recent London performance of Rachmaninov's Concerto No. 3 suggested a maverick genius."-International Piano 2018
Undisputed winner of the 2012 Leeds Piano Competition, this young artist has already been praised for his brilliant technique, the colours he brings to his piano playing, and his vibrant and original interpretations. Of a recent performance of Rachmaninoff's 3rd piano concerto, International Piano calls Colli "a maverick genius."
A deeply serious musician and musical thinker, Colli sees his music making as a mission coming from a divine gift. He says, "I want to serve the music, expressing the truth, paying tribute to the beauty." An exclusive recording artist with Chandos Records, his two recordings have both received rave reviews. Of his Scarlatti, La Scena Musica writes, "Scarlatti hasn't been this much fun since Horowitz left it off his encores list."
For Colli, the art of music "is a never-ending creative process, and for this reason it will always be ahead of us, moving infinitely." It is not surprising that his artistry and pianism have often been compared to masters like Lipatti, Michelangeli and Pollini.
We know that this will be a debut you will remember for a long time to come. Come and be swept off your feet by the playing of this young genius.
The concert opens with a group of charming sonatas by Scarlatti, and continues with Haydn's great Sonata in E-flat major (Hob XVI:52). We get to hear the contrast in keyboard writing of these two original geniuses. Colli begins the second half of the recital with Schubert's popular Impromptu in B-flat major (Op. 142, No. 3), a set of theme and variations, and follows with Beethoven's even more popular "Moonlight" Sonata. He concludes his Vancouver debut with Busoni's transcription of Bach's monumental Chaconne, a work that challenges to the utmost every pianist's technical and interpretative abilities.
SCARLATTI 8 Sonatas
K19 in F minor
K279 in A major
K25 in F-sharp minor
K318 in F-sharp major
K32 in D minor
K430 in D major
K118 in D major
K1 in D minor
HAYDN Sonata in E flat major Hob VI/52
INTERMISSION
SCHUBERT Impromptu Op. 142, No. 3
BEETHOVEN Sonata No. 14 in C-sharp minor, Op. 27, Moonlight Sonata
Adagio sostenuto
Allegretto
Presto agitato
BACH-BUSONI Chaconne
"Colli's recent London performance of Rachmaninov's Concerto No. 3 suggested a maverick genius."-International Piano 2018
La Scena Musica writes, "Scarlatti hasn't been this much fun since Horowitz left it off his encores list."
Delectable Daniel's Chocolates will be served after the concert
Supported by: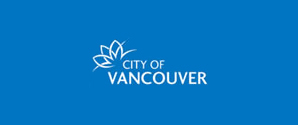 2019-2020 SEASON
THE BEST DEAL FOR GREAT MUSIC IN VANCOUVER!
Adult subscribers receive a 25% discount off the regular ticket prices; seniors, students and BCRMTA members enjoy a 36% discount!
Youths Grades 1 through 12 pay only $15 per ticket!

WIN A TRIP TO WARSAW
We are happy to report that Henry Quan, a long time subscriber to our concerts, is the winner of the draw. Mr. Quan has been contacted and expressed his delight in winning the prize. Congratulations and see you in Warsaw next year!

2-23 October 2020 – The Eighteenth International Fryderyk Chopin Piano Competition