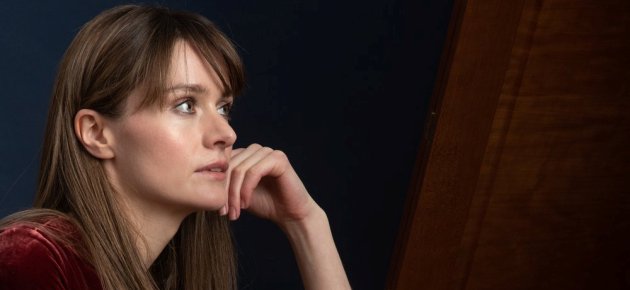 MELISANDE MCNABNEY
Co-presentation with Early Music Vancouver
Friday, September 29, 2023 | 7:30 PM
Christ Church Cathedral (Click for directions)
690 Burrard St, Vancouver
Ticket Prices: A-$56, B-$44, C-$36
When you click on Buy Tickets button, you will be redirected to Early Music Vancouver site
MELISANDE MCNABNEY
We are delighted to be once again collaborating with our friends at Early Music Vancouver to bring you Canadian fortepianist Melisande McNabney.
Active on the concert scene, Melisande has been invited as soloist in many prestigious concert series, such as the Clavecin en Concert, and the Sene Jacques Dansereau at Bourgie Hall. She is also a regular collaborator with such distinguished ensembles as Le Violins du Roy and the Montreal Bach Festival Orchestra.
A recording artist with ATMA Classique, she has so far released two solo albums. Her second album received 5 Diapasons from this famous French music magazine.
If you are new to period instrument performances, join us for this unique opportunity to hear one of Canada's most distinguished exponents of historical performance practice, and treat yourself to a new and unforgettable listening experience.
MCNABNEY: Improvisation according to C.P.E. Bach
C. P. E. BACH: Fantasia and Fugue in C minor, Wq 119.7
MCNABNEY: Improvisation according to C.P.E. Bach
C.P.E. BACH: Fantasia in F-sharp minor, Wq 67
MOZART: Modulating Prelude from F major to E minor
MOZART: Fantasia in C minor, K. 475
MOZART: Four Preludes, K. 248a (Nos. 1 and 2)
INTERMISSION
KOZELUCH: Prelude (Capriccio) in E-flat Major
MOZART: Four Preludes, K. 248a (Nos. 3 and 4)
MOZART: Fantasia in C minor, K. 396
BEETHOVEN: Sonata in C-sharp minor, Op. 27, No. 2
"Her keyboard technique is formidable. Her taste is appropriately refined. Her sense of period is assured. Her conception of the music is on point. She well should be an artist on the rise." (Peter Jacobi, Herald Times Online)
"I'm blown away by not only the technical mastery of her playing, but by the remarkable expressivity with which she realizes the works – the harpsichord is limited in that there's no sustain pedal and no variation in volume, but this doesn't matter in the hands of this very accomplished and sensitive musician. " (Karen Ages, The Whole Note)
Supported by: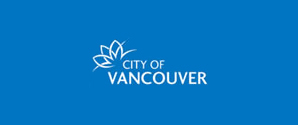 2023-2024 SEASON
THE BEST DEAL FOR GREAT MUSIC IN VANCOUVER!
Subscribers save 25% on single ticket prices!
SINGLE TICKETS!
Seniors, students and BCRMTA members enjoy a 20% discount!
Youths Grades 1 through 12 pay $18 per ticket($15 for subscribers)
Adult under 35? Tickets are only $18