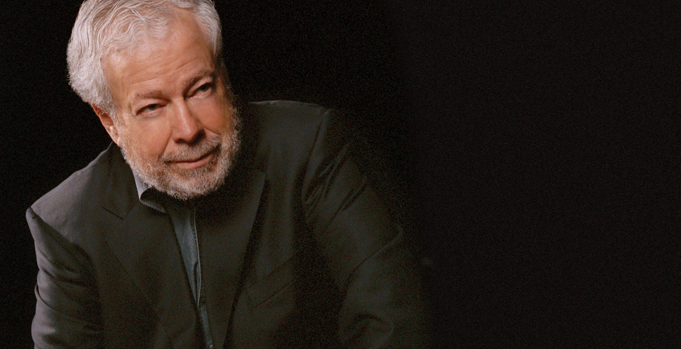 CONCERT 3 – Nelson Freire
Thursday, April 23, 2009 8 PM, at Centennial Theatre
Born in Brazil, Nelson Freire began piano studies at the age of three with Nise Obino and Lucia Branco, who had worked with a pupil of Liszt. He made his first public appearance at age five with Mozart's Sonata in A K. 331. In 1957, after winning the Rio de Janeiro International Piano Competition with his performance of Beethoven's "Emperor" concerto, the president of Brazil presented him with a financial scholarship which allowed him to study with Bruno Seidlhofer, teacher of Friedrich Gulda, in Vienna. Seven years later, Freire won the Dinu Lipatti Medal in London, as well as first prize at the International Vianna da Motta Competition in Lisbon.
Nelson Freire's international career began in 1959 with recitals and concerts in the most important cities in Europe, United States, South and Central America, Japan, and Israel. He has collaborated with distinguished conductors such as Pierre Boulez, Charles Dutoit, Valery Gergiev, Fabio Luisi, Hans Graf, Eugene Jochum, Lorin Maazel, Kurt Masur, Rudolf Kempe (with whom he toured several times the United States and Germany with the Royal Philharmonic Orchestra), John Nelson, Vaclav Neumann, Seiji Ozawa, André Previn, Gennady Rozhdestvensky, David Zinman, and Hugh Wolff.
He is invited by prestigious orchestras such as the Berlin Philharmonic, Munich Philharmonic, Bayerische Rundfunk, Concertgebouw Orchestra of Amsterdam, Rotterdam Philharmonic, Tonhalle Orchestra of Zurich, Vienna Symphony, Royal Philharmonic, London Symphony, Israel Philharmonic, Czech Philharmonic, Orchestre National de France, Orchestre de Paris, Radio France Philharmonic, Monte Carlo Orchestra, Orchestre de la Suisse Romande, as well as American Orchestras of Baltimore, Boston, Chicago, Cleveland, Cincinnati, Los Angeles, Montreal, New York, and Philadelphia. In 1999, Nelson Freire marked the 150th anniversary of Chopin's death with a triumphant performance of the composer's Concerto No. 2 in Warsaw.
Recent orchestral engagements have included the St. Petersburg Symphony in Saint Petersburg, the Prague Spring Festival with the Orchestre National de France, Baltimore, Boston, Montreal, New York, Utah, English Chamber Orchestra (in France and Portugal), Orchestra della Svitzerra Italiana. Recital engagements have included Brussels, Paris, Rome, Munich, Lisbon, Luxembourg, Zurich, and a triumphant return to Toronto after a 17-year absence. European tours have included Riccardo Chailly and the Concertgebouw Orchestra of Amsterdam and the Orchestra G. Verdi of Milano. He was also the soloist of the Tonhalle Zurich Orchestra, NHK of Tokyo, and plays in Brazil. Mr. Freire returned to Tanglewood in Lenox, Massachusetts in July of 2003 to perform the Schumann Piano Concerto with the Boston Symphony under the baton of Hans Graf.
Nelson Freire has recorded for Sony/CBS, Teldec, DGG, IPAM, and London labels. In 1999, Philips released a CD of Nelson's most coveted performances on their acclaimed series, Great Pianists of the 20th Century and his recording of Chopin's 24 Préludes on CBS received the "Prix Edison." In October 2001, he signed an exclusive contract with DECCA. His Chopin recording received the most prestigious prizes in 2002: Diapason d'Or, Grand Prix de l'Académie Charles Cros, Choc du Monde de la Musique, 10 by Repertoire, Classica. He also recorded a second CD dedicated to Schumann, which was released worldwide in fall of 2003. Mr. Freire's two most recent releases on Decca received Grammy nominations: Chopin: Études, Op. 10, Barcarolle, Op. 60, Son. No.2, released in 2005, and in 2006, Brahms, The Piano Concertos, recorded with the Gewandhaus Orchestra and Riccardo Chailly, conductor.
Mr. Freire is a recipient of numerous awards, among them the French Victoires de la Musique's "Soloist of the Year 2002" and a special Honorary Award for his lifetime career in January 2005.
In the 2004-2005 season, Nelson Freire presented a highly acclaimed recital at Shriver Hall in Baltimore and then toured the US in a Duo-Recital Program with Martha Argerich, performing in Quebec, New York, Philadelphia, and San Francisco.
In April 2007, Nelson Freire returned to the United States for recitals in Fort Worth, Texas, Portland, Oregon, Seattle, Washington, and New York City. He toured the United States as piano soloist with the St. Petersburg Philharmonic Orchestra and Maestro Yuri Temirkanov in the fall of 2007 with the Schumann Concerto and in 2010 will return to tour the US with Gewandhaus Orchestra under the direction of Riccardo Chailly.
Mr. Freire's 2008-2009 US engagements include Beethoven Piano Concerto No. 4 with the Baltimore Symphony, Grieg Piano Concerto with the Boston Symphony, and recitals in San Francisco, Vancouver, and New York City.
Programme
Schumann – Papillions Op. 2
Introduction: Moderato Nos. 1-12
Sonata No. 2 in F-sharp minor, Op. 2
Brahms – Allegro non troppo ma energico
Andante con espressione
Scherzo: Allegro
Finale: Introduzione (sostenuto) – Allegro non troppo e rubato
Intermission
Chopin – Barcarolle in F-sharp major, Op. 60
Mazurka in C-sharp minor, Op. 41, No. 1
Mazurka Posthume in A minor
Scherzo No. 4 in E major, Op. 54
Debussy – Preludes, Book I
No. 4 "Les sons et les parfums tournent dans l'air du soir"
No. 5 "Les collines d'Anacapri"
No. 12 "Minstrels"
Villa-Lobos – Alma Brasileira
Dança do Índio Branco