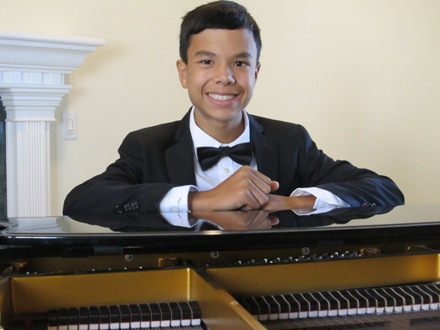 Parker van Ostrand
Friday, March 13, 2020 @ 7:30 pm
Vancouver Playhouse( Click for directions )
600 Hamilton St, Vancouver
Parker Van Ostrand began studying piano at the age of four. He performed at Carnegie Hall at age five after winning first place in the AADGT competition. Since then he has returned to Carnegie Hall twice and has performed in numerous recitals throughout the United States, Singapore, and Japan. As a competition winner, he has performed with the Merced Symphony, Central Valley Youth Symphony, California Youth Symphony, and the Auburn Symphony. He was also invited to perform with the Symphony Parnassus and the Camellia Symphony as a guest artist. In 2017, he won the MTAC Concerto State Finals Competition and in 2018, the Mondavi Center National Young Artists Competition. During the summer of 2018 he was invited to tour with the California Youth Symphony with performances in the Baltic and Scandinavian countries. Last summer he attended the Frost Chopin Piano Festival in Miami on a full scholarship. He also attended the Philadelphia Young Pianists' Academy where he won first place in the Philadelphia International Piano Competition along with the best concerto award and a full scholarship to return to the festival this summer. As a winner he was invited to perform live for the Philadelphia WRTI radio broadcast. He recently participated in the 10th National Chopin Piano Competition where he received 3rd place award along with the best sonata prize.
He is currently a junior at McClatchy High School in Sacramento, California. Besides piano he enjoys running, painting, and traveling. He has been a member of his high school cross country and track team since he was a freshman. One of his goals is to run a marathon, in particular the Boston Marathon.
Parker is the newly crowned bronze medal winner of the National Chopin Competition in Miami(2020), as well as the winner of the prize for best performance of a Chopin sonata.
ALL CHOPIN:
Nocturne in C sharp minor, Op. 27 No. 1
Ballade No. 2 in F Major, Op. 38
Three Mazurkas, Op. 59
1. No. 1 in A minor
2. No. 2 in A flat Major
3. No. 3 in F sharp minor

Scherzo No. 2 in B flat minor, Op. 31

Intermission
Variations Brillante in B flat major, Op. 12
Sonata No. 2 in B flat minor, Op. 35
I. Grave- Doppio Movimento
II. Scherzo
III. Marche Funébre: Lento
IV. Finale: Presto
Andante Spianato and Grande Polonaise Brillante in E Flat Major, Op. 22
Kevin Kenner, the wonderful pianist who performed for us just this past November, as well as jury chair for the National Chopin Competition, had this to say about Parker:
"I first heard Parker when he applied to the Frost Chopin Academy last year and within a couple of minutes of hearing him, I was struck by his unique gift. Parker possesses a certain quality of artistry that simply cannot be taught. He imagines and creates a tone on the piano that has his fingerprint on it. We are so fortunate to have the opportunity to listen to this young talent at the very onset of what I believe to be a highly successful musical career."
Delectable Daniel's Chocolates will be served after the concert
Supported by: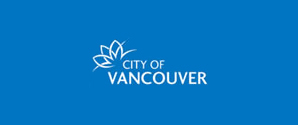 2019-2020 SEASON
THE BEST DEAL FOR GREAT MUSIC IN VANCOUVER!
Subscribers save 25% on single ticket prices!
SINGLE TICKETS!
Seniors, students and BCRMTA members enjoy a 25% discount!
Youths Grades 1 through 12 pay only $15 per ticket!
Under 35? Tickets are only $20


"I first heard Parker when he applied to the Frost Chopin Academy last year and within a couple of minutes of hearing him, I was struck by his unique gift. Parker possesses a certain quality of artistry that simply cannot be taught. He imagines and creates a tone on the piano that has his fingerprint on it. We are so fortunate to have the opportunity to listen to this young talent at the very onset of what I believe to be a highly successful musical career." Kevin Kenner
2-23 October 2020 – The Eighteenth International Fryderyk Chopin Piano Competition in Warsaw