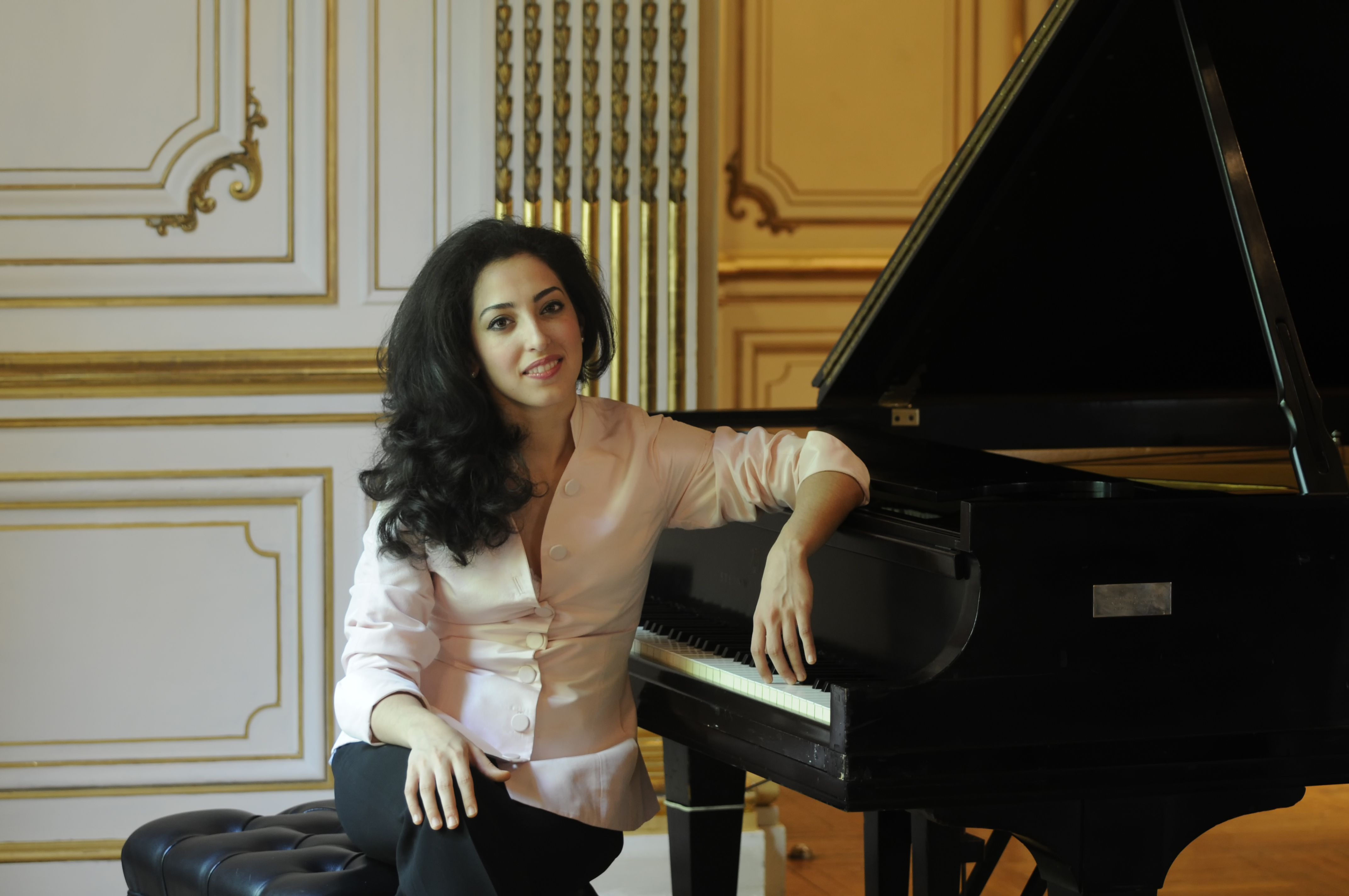 CONCERT 3 – Sara Daneshpour
Sunday, April 15, 2012 at 7:30 PM
Vancouver Playhouse
Sara Daneshpour's Website
American pianist Sara Daneshpour has agreed to step in on very short notice in place of Lukas Geniusas who has had to withdraw due to illness.
Sara Daneshpour is the 2nd prize winner of the 2007 William Kapell International Piano Competition, 1st prize and Gold Medal winner of the 2007 International Russian Music Piano Competition, and 1st prize of the 2003 Beethoven Society of America Competition. She is a graduate of the Curtis Institute of Music studying under Leon Fleisher, and presently is pursuing her Master's degree at the Juilliard School under the direction of Professor Yoheved Kaplinsky.
Ms. Daneshpour has performed not only in her native city of Washington DC, but also in New York, Philadelphia, Cleveland, Russia, Germany, Finland, Estonia,Denmark, and Sweden. She has been heard on stages of such prestigious venues as the Kennedy Center in Washington DC, Carnegie Hall in New York and at the Great Hall of the Moscow Tchaikovsky Conservatory in Moscow. She has also been featured nationwide on 160 public radio stations, including the venerable WGBH in Boston.
Ms. Daneshpour's performances have earned high accolades of audiences and critics alike. The Washington Post wrote of her performance with the Baltimore Symphony Orchestra "…she created transfixing poetry. And she found delightful details in passagework and incidents that other pianists treat as routine." The Baltimore Sun stated that Sara "delivered a powerhouse account of Tchaikovsky's Concerto No.1 producing enough tone for two pianists in the process.", while The Mercury News called her performance "…sensational. Strength, finesse, passion; it was all there."
In addition, she has been featured as a soloist on prestigious music series including the Werner Richard Saal concert series in Munich, the Cleveland Museum of Art, Strathmore Hall in Washington, DC, Ventura Festival, The Frederuc Chopin Society in St.Paul, Minnesota, The Gnessin School of Music in Moscow, and the International Keyboard Institute and Festival in New York, in which the New York Concert Review wrote,"she lavished color on oft-nelected line, illuminated subtle beauties, and raged through the storms, always with stunning polish…she exhibits all the requisites for a high voltage career and more: blazing technique, power, expressivity, imagination, and a lovely stage presence." Sara Daneshpour has recently joined the Astral Artists roster as a winner of its 2010 National Auditions.
Programme
| | |
| --- | --- |
| Schumann | Cariations of the name ABEGG in F mahor, Op. 1 |
| Chopin | Scherzo no.4 |
| Rachmaninov | Etude-tableau op.39 no.1 |
| | Etude-tableau op.39 no.2 |
| | Etude-tableau op.33 no.6 |
| | Etude-tableau op.39 no.6 |
Intermission
| | |
| --- | --- |
| Scarlatti | Sonata in b minor k.27 |
| | Sonata in A major k.212 |
| Tchaikovsky | Romance, Op. 5 |
| Prokofiev | Sonata No. 7 in b-flat major op. 83 |