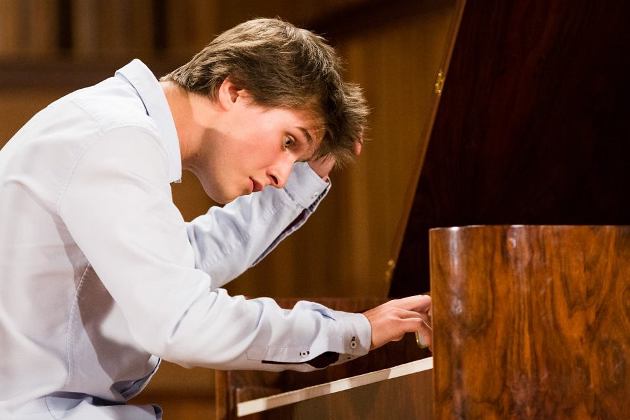 Tomasz Ritter
Co-presentation with Early Music Vancouver
Monday, March 23, 2020 @ 7:30 pm (Pre-concert talk at 6:45 pm)
Vancouver Playhouse( Click for directions )
600 Hamilton St, Vancouver
A pre-concert lecture on Chopin's Piano – Once and Today
by Benjamin Vogel at 5:30 pm, Vancouver Playhouse Salon
(The lecture is exclusively for ticket holders to Tomasz Ritter's concert.
Space limited; please call 604.871.4450 to register or email to us.)
Tomasz Ritter
In September of 2018, the 23 year-old Tomasz Ritter won first prize at the 1st Chopin Competition on Period Instruments in Warsaw.
Of his playing of Chopin's first piano concerto, critic Michael Moran wrote, "So many levels of expression were present here, some bordering on the divine. I was deeply moved by the sheer glowing sound he achieved on this glorious piano." Moran also raved about his performance of Chopin's Op. 33 Mazurkas: "His pauses were eloquent and emotionally charged. There were heartbreaking moments at the conclusion of this (B minor) mazurka."
A graduate of Moscow's Pyotr Tchaikovsky Conservatory, Ritter gained much insight and experience in playing early instruments through working with such luminaries as Johannes Sonnleitner, Alexei Lubimov, Malcolm Bilson, Andreas Staier and Tobias Koch.
This young artist is already a veteran of the concert stage, having performed extensively in Europe, Russia and Japan. In 2014, he released his first album featuring works by Bach, Beethoven, Szymanowski and Ginastera for the Polskie Nagrania label.
For his Vancouver concert, Ritter will play on a Viennese instrument as well as our beautiful 1852 Broadwood piano.
Join us for the Vancouver debut of this rising star.
Our newly minted winner of the 1st International Chopin Competition for period instruments begins his Vancouver debut with Beethoven's youthful masterpiece, the 32 Variations in C minor (WoO 80), a work that has been championed by many great pianists, including Vladimir Horowitz. The concert continues with Haydn's rarely played Fantasia in C major (Hob XVII:4) and another Fantasia by Polish composer Franciszek Lessel, a student of Haydn's. Jan Vaclav Vorisek's rarely heard Sonata quasi una fantasia in B-flat major rounds off the first half of the recital. We get to experience our young artist's unique insight into Chopin when he plays the 4 Mazurkas (Op. 33) as well as the monumental Sonata No. 3 in B minor.
BEETHOVEN: 32 variations in C minor WoO 80
HAYDN: Fantasia in C major Hob.XVII:4
LESSEL: Fantasia in C major, Op. 8
VORISEK: Sonata quasi una fantasia in B-flat major, Op.20
Intermission
CHOPIN: 4 Mazurkas, Op.33
CHOPIN: Sonata No. 3 in B minor, Op. 58
Allegro maestoso
Scherzo: Molto vivace
Largo
Finale: Presto non tanto
Of his playing of Chopin's first piano concerto, critic Michael Moran wrote, Moran also raved about his performance of Chopin's Op. 33 Mazurkas: "His pauses were eloquent and emotionally charged. There were heartbreaking moments at the conclusion of this (B minor) mazurka."
Delectable Daniel's Chocolates will be served after the concert
Supported by: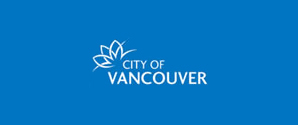 2019-2020 SEASON
THE BEST DEAL FOR GREAT MUSIC IN VANCOUVER!
Adult subscribers receive a 25% discount off the regular ticket prices; seniors, students and BCRMTA members enjoy a 36% discount!
Youths Grades 1 through 12 pay only $15 per ticket!

WIN A TRIP TO WARSAW
We are happy to report that Henry Quan, a long time subscriber to our concerts, is the winner of the draw. Mr. Quan has been contacted and expressed his delight in winning the prize. Congratulations and see you in Warsaw next year!

2-23 October 2020 – The Eighteenth International Fryderyk Chopin Piano Competition