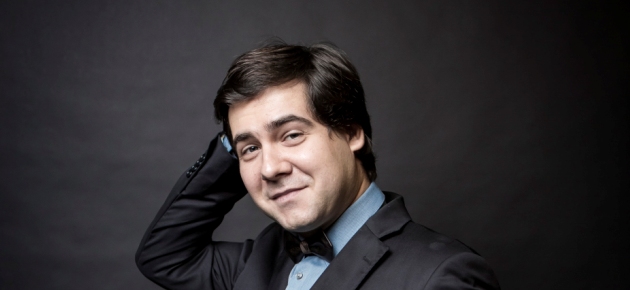 DEBUT RECITAL BY VADYM KHOLODENKO, 1st PRIZE WINNER OF THE 2013 CLIBURN COMPETITION
Tuesday, November 8, 2022 | 7:30 PM
Vancouver Playhouse( Click for directions )
600 Hamilton St, Vancouver
VADYM KHOLODENKO
Artist's website

A Vancouver debut by one of today's most musically dynamic and technically gifted young pianists.
Born in Kiev, Ukraine, Kholodenko was winner as well as audience favourite at the 2013 Cliburn Competition. Since then, he has collaborated with some of today's great conductors and orchestras, and has given recitals in New York, Lucerne, Paris, and other major musical centres. He is a frequent guest at today's most prestigious music festivals, including the Chopin and His Europe Festival, the Grange de Meslay Festival, and the International Keyboard Odyssiad and Festival (USA).
A prolific recording artist, Kholodenko records for the Hamonia Mundi label. His recording of Grieg and Saint-Saens' Piano Concerto No. 2 was awarded "Editor's Choice" by Gramophone. His most recent recording of solo works by Scriabin received a Diapason d'Or de l'année. In a review of his performance of Prokofiev's 5th piano concerto, the critic writes, "What a knockout!" Another review describes how he "unleashes technical prowess and immersive lyrical engagement".
Fasten your seat belts before another "knockout" performance by Vadym Kholodenko!
PROKOFIEV Four pieces Op. 32
Dance
Minuet
Gavotte
Waltz
SCHUBERT Sonata in E-flat major, D 568
Allegro moderato
Andante molto
Menuetto: Allegretto – Trio
Allegro moderato
INTERMISSION
SCHUBERT Drei Klavierstücke D 946
No. 1 in E-flat minor
No. 2 in E-flat Major
No. 3 in C Major
PROKOFIEV Sonata No. 7
Allegro inquieto
Andante caloroso
Precipitato
"Kholodenko exudes a sense of excitement that comes straight out of his personality …Pianist and composer sounded as
one, the performance closer to an experience of absolute improvisation than one will ever find in the classical repertoire. He
played with such precipitous muscularity and high spirits that it could have been an encore….delicate and wistful side to his
artistry that was utterly charming."
New York Classical Review, 19 July 2019
"stunning ringing tone, which allows him to leave notes hanging in the air longer than the physics of acoustics would suggest is possible."-The Los Angeles Times
"His mature affinity for Scriabin comes through in the way he contours phrases, sentences and paragraphs, and in his
sensitive layering of complex textures"
Gramophone
"In a demanding Russian programme, Kholodenko was captivating with the sheer concentration of his playing [and] the
richness and depth of his sound…without doubt an exceptional artist"
Le Figaro
Supported by: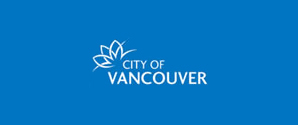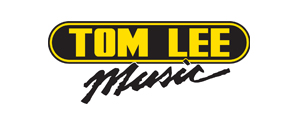 2022-2023 SEASON
THE BEST DEAL FOR GREAT MUSIC IN VANCOUVER!
Subscribers save 25% on single ticket prices!
SINGLE TICKETS!
Seniors, students and BCRMTA members enjoy a 25% discount!
Youths Grades 1 through 12 pay only $15 per ticket!
Adult under 35? Tickets are only $18