DEBUT RECITAL BY WINNER OF THE 18TH INTERNATIONAL CHOPIN COMPETITION IN WARSAW
Sunday, February 20, 2022 | 2:00 pm
Chan Centre(Click for directions)
University of British Columbia
6265 Crescent Road
DEBUT RECITAL
Because of the pandemic, the 18th International Chopin Competition has been postponed to October of 2021.
In October of 2021, Warsaw will once again be the piano capital of the world, as some of today's finest young pianists congregate to take part in the 18th International Chopin Piano Competition. This year, a record 500-plus participants from all over the world applied. In the preliminaries, to take place in April of 2020, 80 pianists will be chosen to perform in Warsaw in October.
Ever since its inception in 1927, the International Chopin Competition has launched the careers of some of today's legendary pianists – from artists like Lev Oborin, Bella Davidovich, Maurizio Pollini, Martha Argerich, and Vladimir Ashkenazy, to recent winners such as Krystian Zimerman, Rafal Blechacz, and Seong-Jin Cho, to name only a few.
The Vancouver Chopin Society is proud and pleased to present the yet-to-be-crowned winner of the 2021 competition, in his or her Vancouver debut. Vancouver will be the ONLY Canadian stop of this winner's tour, and only one of two stops in North America – the other being New York. Our seasoned subscribers would know that we have presented in recital many of the competition's past laureates.
Come and be witness to music history in the making.
Supported by: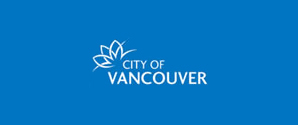 2020-2021 SEASON
THE BEST DEAL FOR GREAT MUSIC IN VANCOUVER!
Subscribers save 25% on single ticket prices!
SINGLE TICKETS!
Seniors, students and BCRMTA members enjoy a 25% discount!
Youths Grades 1 through 12 pay only $15 per ticket!
Under 35? Tickets are only $20