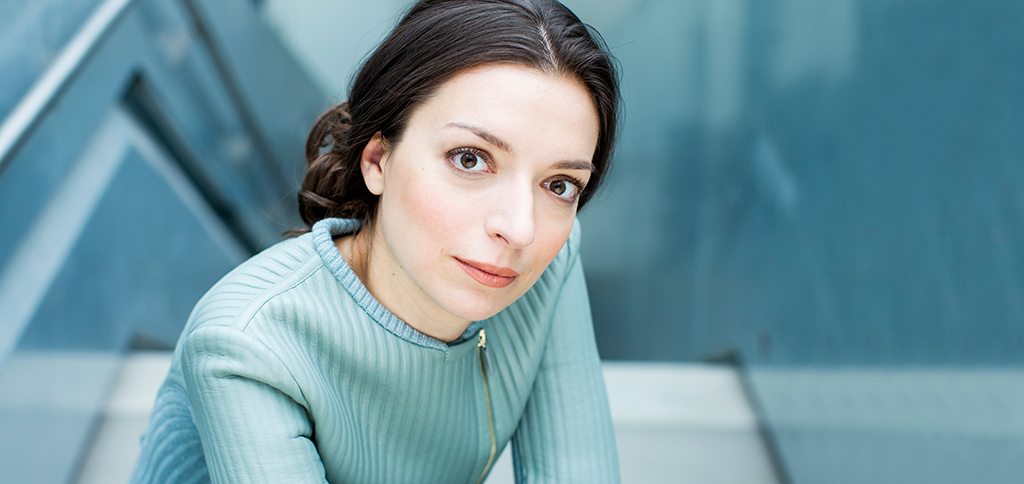 CONCERT 4 – Yulianna Avdeeva
Friday May 11 2012 at 8:00 PM
Chan Centre
Buy your tickets today

Yulianna Avdeeva's Website
"Her pacing is born of intelligent feeling and clarity of thought, and her ability to finesse Chopin's inner voices puts many to shame." —The Guardian, November 8, 2010
Twenty-five year old Yulianna Avdeeva won First Prize in the 16th International Frédéric Chopin Competition in Warsaw on October 20, 2010. The first woman to win this competition in 45 years, she was also awarded the Krystian Zimerman Prize for the best performance of a sonata. In addition to her subscription debut with the New York Philharmonic, she will also appear for the first time with the NHK Symphony Orchestra in Tokyo, led by Charles Dutoit. Ms. Avdeeva has won many other prizes including the Bremen Piano Contest 2003 and the Concours de Genève 2006. At the age of 12 she received the First Prize of the International Carl Czerny Young Pianists Competition in Prague. Her honors also include First Prize in the Arthur Rubinstein in Memoriam Competition.
Born 1985 in Moscow, Ms. Avdeeva began her piano studies at age five with Elena Ivanova at the Gnessin Special School of Music for highly gifted young musicians. In 2003 she entered the Zurich University of the Arts to study with Konstantin Scherbakov, for whom she also served as assistant from 2006 to 2009. At the same time, she worked with Vladimir Tropp at the Gnessin Music Academy. In 2008 she graduated in both Zurich and Moscow with top grades and was accepted at the renowned International Piano Academy Lake Como.
Yulianna Avdeeva's repertoire spans a wide range of music, from Bach to composers of the 20th century. In addition to her work as a soloist she enjoys playing chamber music, and recorded Beethoven's Hammerklavier Sonata on a historic fortepiano.
From an early age Ms. Avdeeva has performed around the globe, with appearances at London's Barbican Centre, the Great Hall of the Tchaikovsky Conservatory, Paris's Salle Cortot, Vienna's Bösendorfer-Saal, and Zurich's Tonhalle, as well as at the Festival de Menton, Festival Chopin and His Europe in Warsaw, and at Musical Olympus in St. Petersburg.
Programme
Bach Overture in the French Style, BWV 831
Chopin Barcarolle in F sharp major, Op.60
Scherzo No. 2 in B flat minor, Op.31
Intermission
Ravel Pavane pour une infante défunte
Sonatine
Prokofiev Piano Sonata No.2 in D minor, Op.14
Individual ticket price: $40 Adults, $30 Seniors/Students