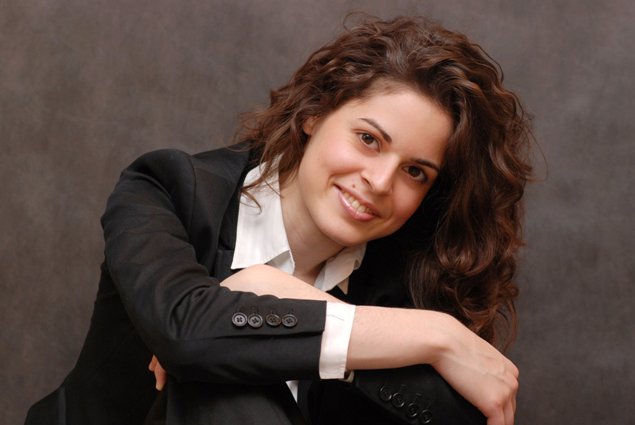 Zlata Chochieva
Artist's website

"The possessor of a comprehensive technique who brings an inner glow to every bar… Poetic and pianistic command could hardly go further."-Gramophone
In the words of legendary pianist Stephen Kovacevich, Zlata Chochieva is "one of the most interesting and unusual pianists today." Her recording of Chopin's Etudes was included in Gramophone magazine's list of "The 50 Greatest Chopin Recordings," alongside recordings by Cortot, Pollini and Rubinstein. The reviewer calls the disc "one of the most consistently inspired, masterfully executed, and beautiful-sounding versions I can recall." According to another review, Chochieva "brings an inner glow to every bar" of music she plays."
Musicians and critics alike have been running out of superlatives in describing her artistry and pianism.
Chochieva made her concerto debut at the age of 8 in the historic Great Hall of the Moscow Conservatory. In her own words, "Music is born in the moment. The concert hall is exciting, full of risks, and what we achieve there is a mixture of what we have prepared intellectually and the spontaneity that inspiration gives us."
In the 2019 season, she will also be making her debut at London's iconic Wigmore Hall, as well as in Moscow with the Svetlanov State Orchestra.
Come and be witness to the remarkable artistry of this young musician.
The first recital of our season begins with Schubert's monumental G major sonata (D. 894), a work of heavenly beauty. After the intermission, we hear Rachmaninoff's hyper-virtuosic transcription of Mendelssohn's Scherzo from "A Midsummer Night's Dream", a work that, in spite of its brevity, challenges all but the most intrepid virtuoso. Our musical journey continues with more Mendelssohn, a small selection of his very charming Songs Without Words, including the much loved "Venetian Boat Song" and "Spinning Song". Zlata Chochieva then draws from her Russian heritage and ends her concert with six Etudes-Tableaux, drawn from both Op. 33 and Op. 39.
SCHUBERT: Sonata in G major D. 894, Op. 78
Molto moderato e cantabile
Andante
Menuetto: Allegro moderato – Trio
Allegretto
INTERMISSION
CHOPIN: Scherzo No. 4 in E major, Op. 54
MENDELSSOHN-RAHMANINOFF: Scherzo from "A Midsummer Night's Dream"
MENDELSSOHN: 4 "Songs without Words
Op. 30, No. 2
Op. 30, No. 6 "Venetian Boat Song"
Op. 67, No. 2
Op. 67, No. 4 "Spinning Song"
RACHMANINOFF 6 Etudes-tableaux
Op. 33, No. 3,4
Op. 39, No. 1,7,8,9
A reception for all will follow the concert
Supported by: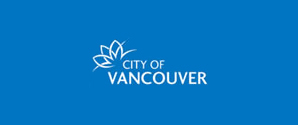 "The possessor of a comprehensive technique who brings an inner glow to every bar… Poetic and pianistic command could hardly go further."-Gramophone
"Chochieva, though, is the real discovery;…performances of huge emotional scope and intense drama" – Andrew Clements, The Guardian
"A famous pianist (I shan't say who) to whom I was speaking recently said I really should hear this young Russian pianist Zlata Chochieva in the Chopin Etudes. 'It is,' averred my informant, 'the greatest I've ever heard.' Quite a claim." -Jeremy Nicholas, Gramophone
2019-2020 SEASON
THE BEST DEAL FOR GREAT MUSIC IN VANCOUVER!
Adult subscribers receive a 25% discount off the regular ticket prices; seniors, students and BCRMTA members enjoy a 36% discount!
Youths Grades 1 through 12 pay only $15 per ticket!

WIN A TRIP TO WARSAW
You will have a chance to win a trip to Warsaw for the Finals of the 18th International Fryderyk Chopin Piano Competition, to be held October 2020 in Warsaw. The package includes a round trip flight for one person, two tickets for the Finals and three days of accommodation. To qualify for the draw, you will have to be a subscriber OR a single ticket holder for the Kevin Kenner recital. The draw will be held at the Kenner performance on November 24, 2019.

2-23 October 2020 – The Eighteenth International Fryderyk Chopin Piano Competition