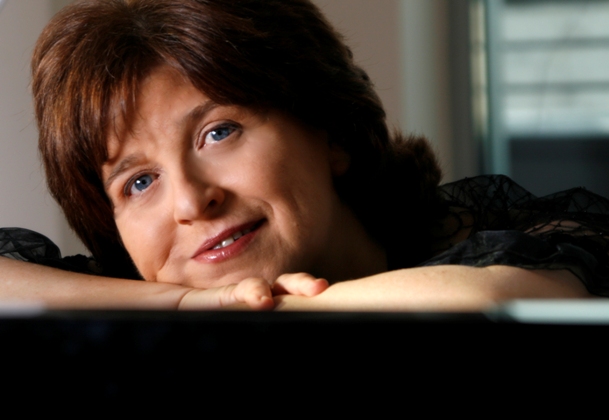 Dina Yoffe
Artist's website
"…Her playing flowed beautifully, and avoided even the slightest hint of sentimentality. Hers was a strongly felt authentic Chopin. Maestro Zubin Mehta collaborated marvellously as a perfect accompanist."-Jerusalem Post
For her last Vancouver appearance, Dina Yoffe played a programme alternating Chopin's Preludes with those of Scriabin, an experiment that was enthusiastically received by audience and critics alike.
A graduate of the Moscow Conservatory, where she studied with the legendary Vera Gornostayeva, Yoffe began her active performing career while still a student, performing in the Soviet Union, Germany, Czechoslovakia, and Poland.
Respected and revered as both teacher and performer, Dina Yoffe has collaborated with conductors such as Zubin Mehta, Neville Marriner, Valery Gergiev, Gidon Kremer and Yuri Bashmet. She is also an active performer in chamber music, and has collaborated with some of today's greatest musicians.
In teaching and performing Chopin, Yoffe strives to get to the heart of the music, works to achieve absolute naturalness in the music making, and stresses textual fidelity to the printed score.
Lauded for the musicality and brilliance of her playing wherever she performs, Dina Yoffe is returning to share her wonderful artistry with our audience. Come and experience for yourself the playing of this "sovereign master of her art" (Süddeutsche Zeitung).
Franz Schubert's Sonata in D major (D. 850) dominates the first half of Yoffe's programme. Known as the "Gasteiner" sonata, this work was composed in 1825 while the composer was vacationing in the spa town of Bad Gastein. Our artist continues her recital with a complete performance of Chopin's Waltzes. No two waltzes of Chopin are alike – and the mood for these "dances for the soul" ranges from spirited outbursts to melancholic reflections.
SCHUBERT: Sonata in D major, D850
Allegro Vivace
Con Moto
Scherzo. Allegro vivace
Rondo. Allegro moderato
INTERMISSION
CHOPIN: 14 Waltzes
Waltz in E-flat major, Op. 18
Waltz in A-flat major, Op. 34 No. 1
Waltz in A minor, Op. 34 No. 2
Waltz in F major, Op. 34 No. 3
Waltz in A-flat major, Op. 42
Waltz in D-flat major, Op. 64 No. 1
Waltz in C-sharp minor, Op. 64 No. 2
Waltz in A-flat major, Op. 64 No. 3
Waltz in A-flat major Op. 69 No. 1
Waltz in B minor Op. 69 No. 2
Waltz in G-flat major Op. 70 No. 1
Waltz in F minor Op. 70 No. 2
Waltz in D-flat major Op. 70 No. 3
Waltz in E minor [Op. posth.]
"…Her playing flowed beautifully, and avoided even the slightest hint of sentimentality. Hers was a strongly felt authentic Chopin. Maestro Zubin Mehta collaborated marvellously as a perfect accompanist."-Jerusalem Post
Delectable Daniel's Chocolates will be served after the concert
Supported by: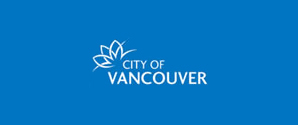 2019-2020 SEASON
THE BEST DEAL FOR GREAT MUSIC IN VANCOUVER!
Adult subscribers receive a 25% discount off the regular ticket prices; seniors, students and BCRMTA members enjoy a 36% discount!
Youths Grades 1 through 12 pay only $15 per ticket!

WIN A TRIP TO WARSAW
We are happy to report that Henry Quan, a long time subscriber to our concerts, is the winner of the draw. Mr. Quan has been contacted and expressed his delight in winning the prize. Congratulations and see you in Warsaw next year!

2-23 October 2020 – The Eighteenth International Fryderyk Chopin Piano Competition